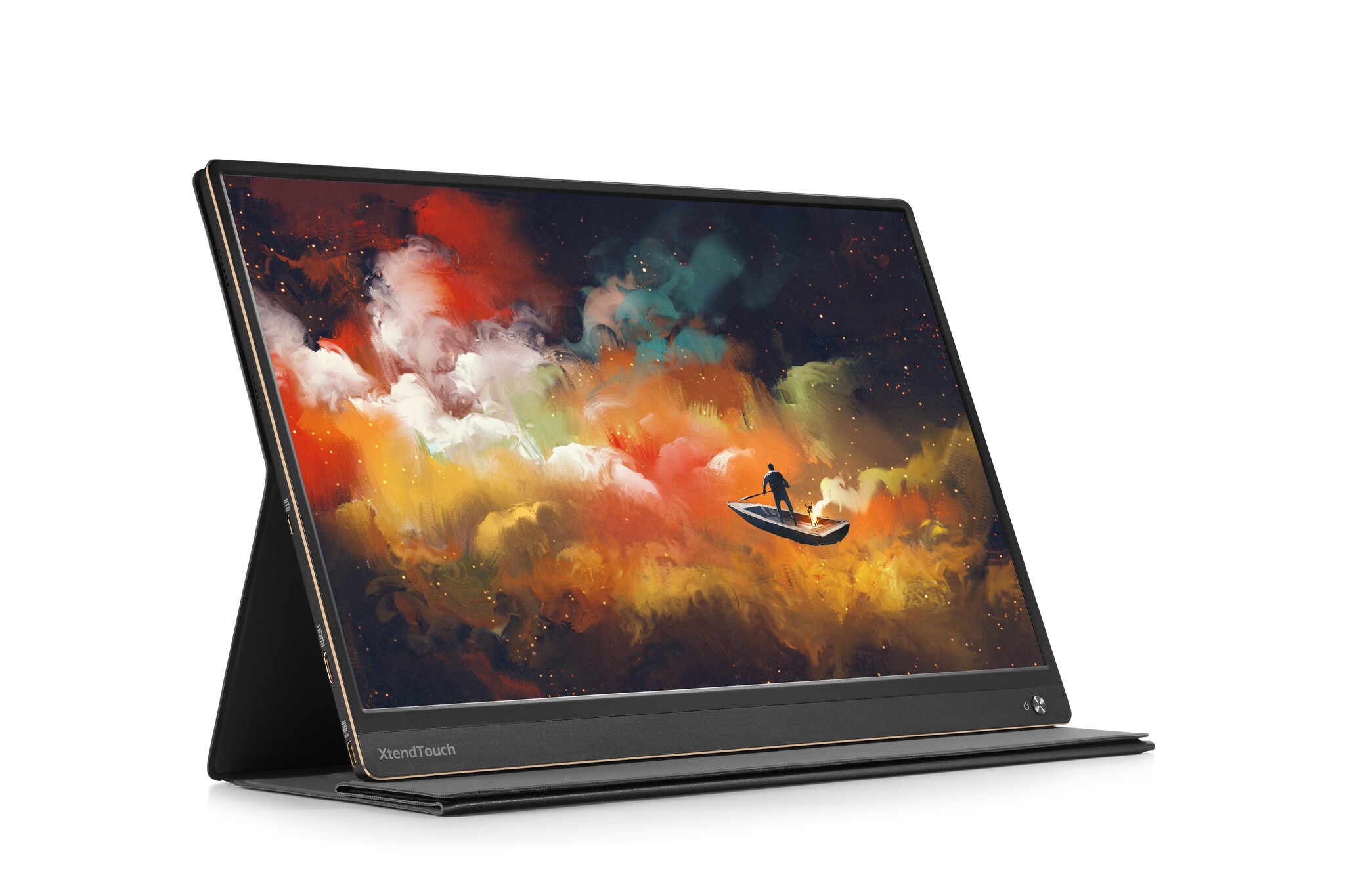 PEPPER JOBS XtendTouch XT1610F is een draagbare touchscreen-monitor met ingebouwde batterij van 10800 mAh. De XT1610F wordt geleverd met een 15,6-inch Full HD IPS-paneel en 10-punts capacitieve aanraking, XtendTouch kan uw mobiele telefoons* transformeren naar een groot scherm desktop-interface via een enkele USB-C-kabel of het scherm van uw laptop uitbreiden naar een groter touchscreen.
De ingebouwde batterij (10.800 mAh) kan meer dan 6 uur meegaan via de HDMI-ingang en 5 uur via de USB-C-ingang. Vierluidsprekers bieden stereo, surround sound-ervaring terwijl u uw media luistert. Bij gebruik van de USB-C-ingang dient de OTG-poort van het scherm ook als een eenvoudige USB-hub waarmee u verbinding kunt maken met een draadloze ontvanger voor een muis of USB-Stick.
Je kunt het ook via één kabel aansluiten op je gameconsole zoals de NINTENDO Switch en genieten van gamen op een groter scherm. De USB-C & mini HDMI-ingangen bieden universele compatibiliteit voor de meeste elektronische apparaten.
De PEPPER JOBS XtendTouch XT1610F is de meest veelzijdige oplossing van een draagbare monitor die u op de markt kunt vinden.
Key feature of XtendTouch XT1610F
15.6-inch IPS paneel, mat antiglansafwerking
Dubbele video-ingangen USB-C en mini-HDMI
10800 mAh batterij (@3,8V), uitstekende batterijduur (~7 uur)
4 luidsprekers, surround stereogeluid
10-punts apacitieve aanraking, Film+Film (F+F) technologie
OTG-poort gereed, ondersteund draadloze KB/MS, usb-stick, USB-audio
Multi-OS ondersteuning (Windows, MacOS, Android, Linux)
Ondersteunt Nintendo Switch
Compatibel met zowel Qualcomm Quick Charge 3.0 (QC 3.0) als Power Delivery (PD) snellaadprotocollen
HDCP key ready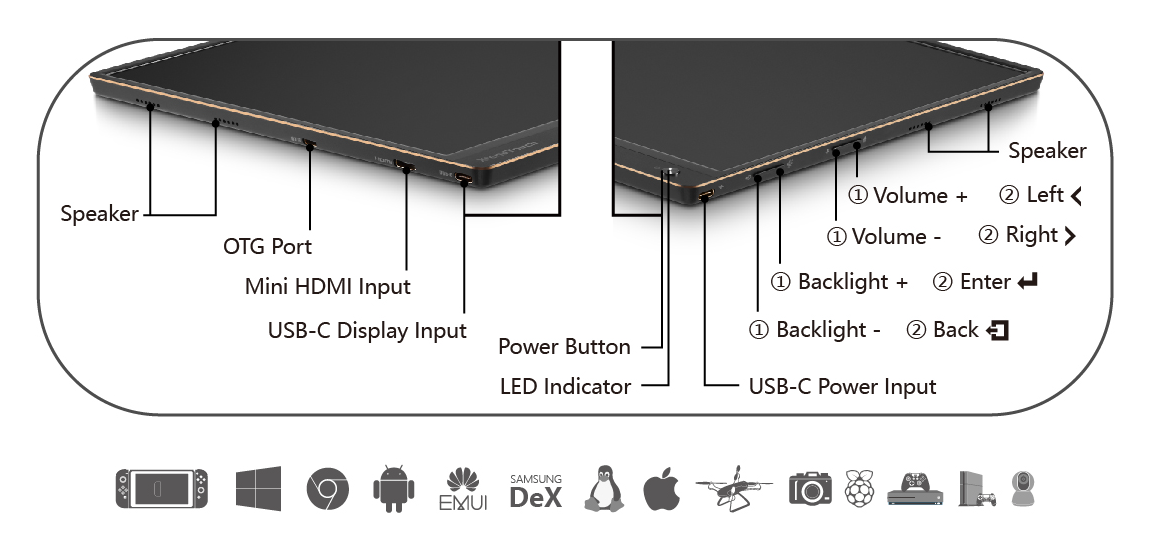 SPECIFICATIONS PEPPER JOBS XT1610F: