De ingebouwde batterij (10.800 mAh) kan meer dan 6 uur meegaan via de HDMI-ingang en 5 uur via de USB-C-ingang. Vierluidsprekers bieden stereo, surround sound-ervaring terwijl u uw media luistert. Bij gebruik van de USB-C-ingang dient de OTG-poort van het scherm ook als een eenvoudige USB-hub waarmee u verbinding kunt maken met een draadloze ontvanger voor een muis of USB-Stick.
Je kunt het ook via één kabel aansluiten op je gameconsole zoals de NINTENDO Switch en genieten van gamen op een groter scherm. De USB-C & mini HDMI-ingangen bieden universele compatibiliteit voor de meeste elektronische apparaten.
De PEPPER JOBS XtendTouch XT1610F (V2) is de meest veelzijdige oplossing van een draagbare monitor die u op de markt kunt vinden.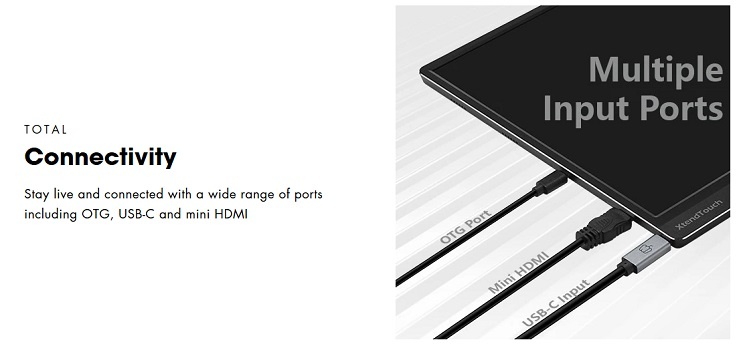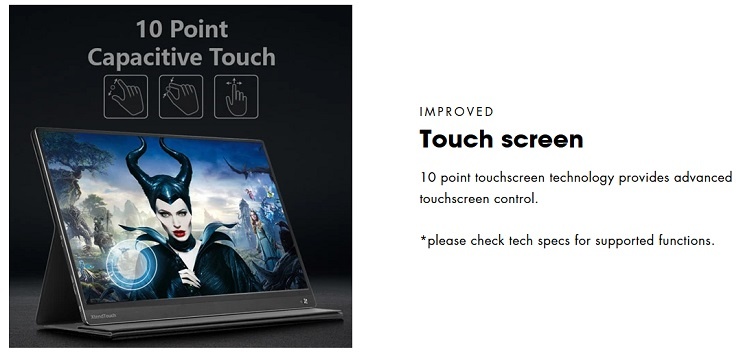 Windows 10, macOS, Android, Linux, Chrome OS
*macOS: Simple drag and click actions are supported in macOS Mojave, entire touch feature is killed in macOS Catalina.
Touch is not supported by iOS, iPadOS and Nintendo Switch
Key feature of XtendTouch XT1610F (V2)
15.6-inch IPS paneel, mat antiglansafwerking
Dubbele video-ingangen USB-C en mini-HDMI
10800 mAh batterij (@3,8V), uitstekende batterijduur (~7 uur)
4 luidsprekers, surround stereogeluid
10-punts apacitieve aanraking, Film+Film (F+F) technologie
OTG-poort gereed, ondersteund draadloze KB/MS, usb-stick, USB-audio
Multi-OS ondersteuning (Windows, MacOS, Android, Linux)
Ondersteunt Nintendo Switch
Compatibel met zowel Qualcomm Quick Charge 3.0 (QC 3.0) als Power Delivery (PD) snellaadprotocollen
HDCP key ready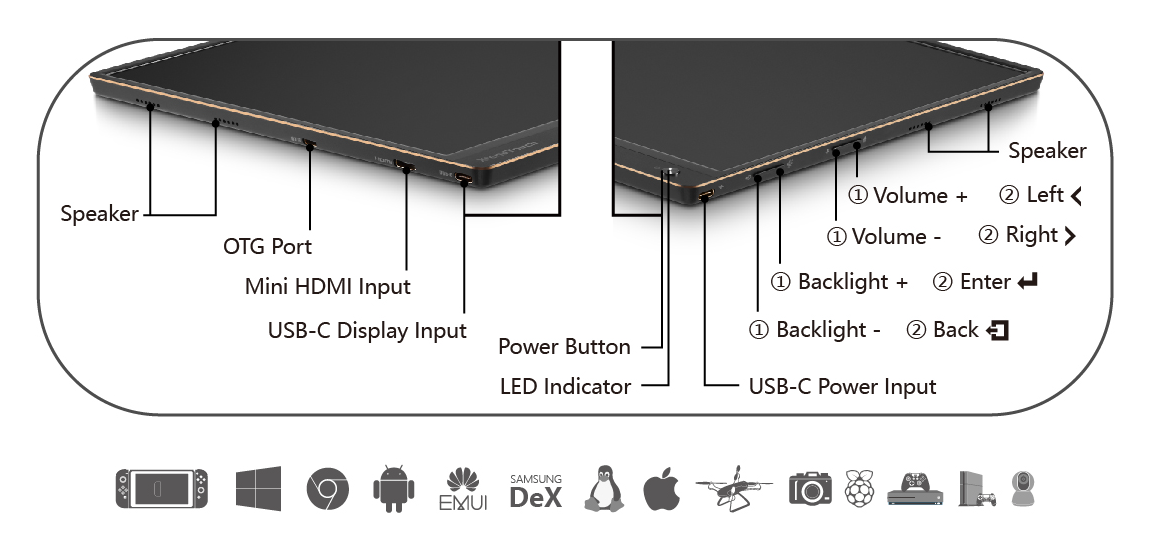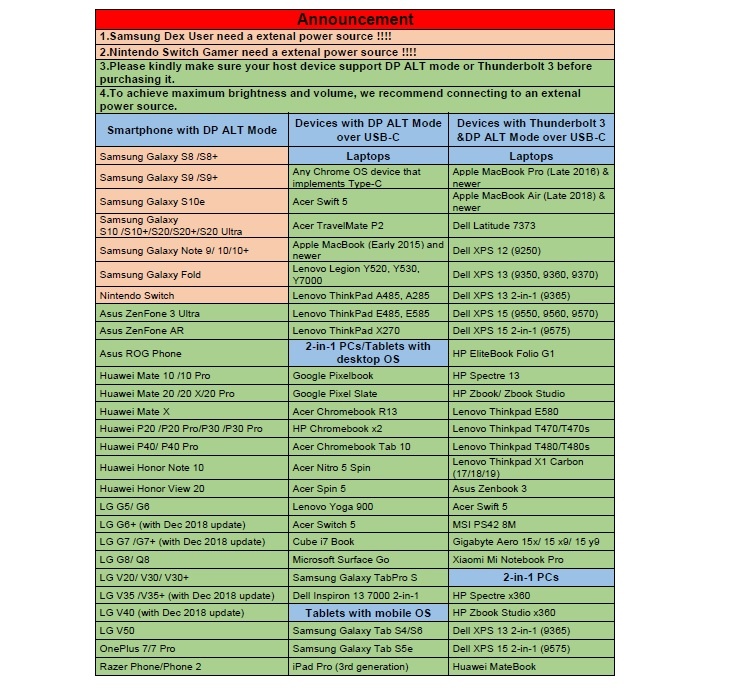 Bij de XT1610F wordt de DEX en Switch aangestuurd via de interne batterij!
SPECIFICATIONS PEPPER JOBS XT1610F (v2):