Pepper Jobs X28-i and X99-i A Powerful Android Digital Signage Player / Kiosk players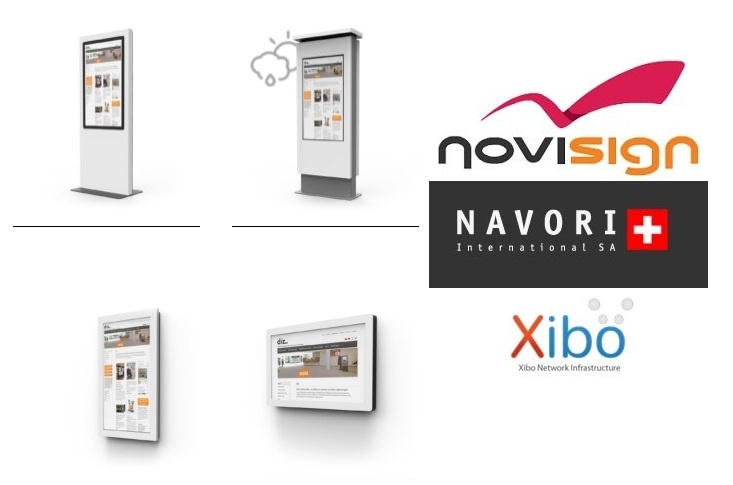 Novisign, Navori, Xibo en vele andere...Pepper Jobs biedt kwalitatief hoogwaardige, interactieve kiosk- en digital signage-spelers voor al uw behoeften op het gebied van digitale presentaties. Pepper Jobs heeft spelers op Android OS als op Windows, Ubuntu 18, Windows IoT, enz.
Op dit moment zijn de modellen Pepper Jobs X28-i Android media speler. Pepper Jobs X99-i Android media speler. Pepper Jobs GLK-UC2X Windows 10 Pro en deze is er ook zonder OS voor eigen image zoals Ubuntu 18 of IoT Windows.
Digital Signage,narrowcasting,Captive Indoor Media,Retail-TV,broadcast signage,Media Signage,Display Monitors,Indoor Television,closed circuit television,Information signs,Retail Displays,public digital information,MY-TV,electronic billboards,out-of-home television,Information channel,digital billboards,digital sign,Sign Player,video signage player,captive audience network,retail sign advertising,Ad TV,Digital Advertising,dynamic store ads,Closed Circuit Television,information sign,KIOSK,public audience TV,retail TV,captive audience networks,out-of-home television,electronic billboards,Digital Signage Network,Signage Software,Electronic Signage System,Dynamic Signage System,Digital Signage Network,Digital Signage Software,Digital Point of Sale,Signage,Digital Media Network,Digital Dynamic Signage,Sign Software,Broadcasting Digital Media,Digital Media Networks,Digital Visual Display Technologies,Electronic Signage,Narrowcasting,Hotel Communication Software,Lobby Communication,Internal Corporate Communication,Corporate Display Networks,Public Information Display Software,Corporate Signage Software,Narrowcasting Software,Public Information Display,Advertising Digital Signage,Digital Signage Systems,Dynamic Digital Signage,Hotel Communication,electronic signs, electronic displays, flat panel displays, video signage, video advertising networks, retail display networks, networked displays, menu boards, media displays, plasma screens, LCD screens, LED signage, audio-visual signage, and AV displays