XtendTouch XT1610F (V2) is a portable touchscreen monitor with 10800mAh battery built-in. Comes with a 15.6-inch full HD IPS panel and 10-point capacitive touch, XtendTouch could transform your mobile phones* to a large screen desktop interface via a single USB-C cable, or extending your laptop's screen to a larger touchscreen.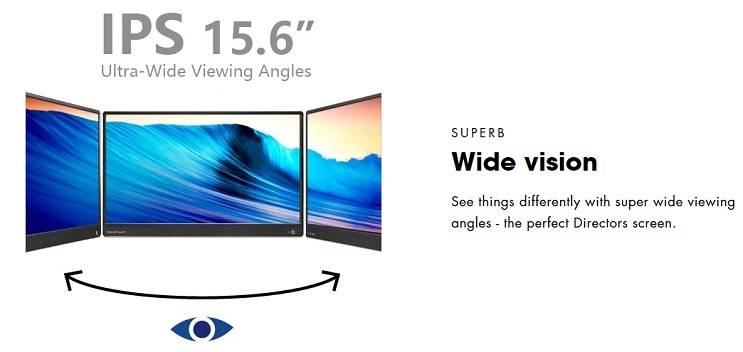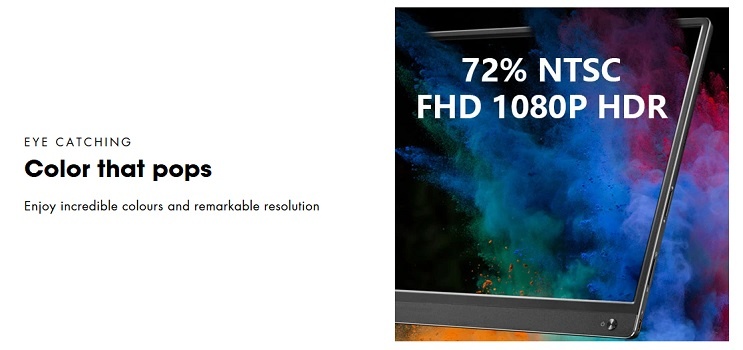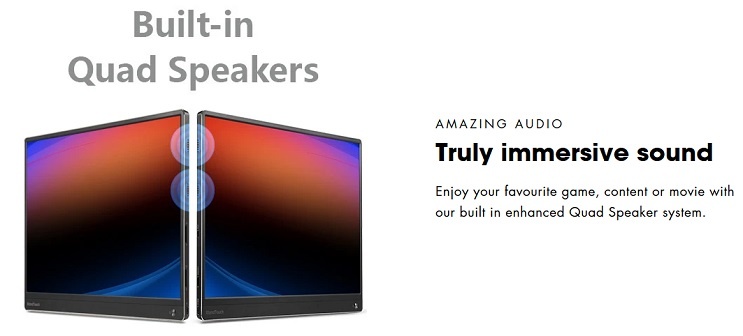 The built-in battery may last for over 6 hours over HDMI input and 5 hours over USB-C input. Quad loudspeakers provide stereo, surround sound experience while consuming your media. While using with USB-C input, the OTG port of the screen also serves as a simple USB hub to allow you connecting to a wireless receiver or thumb drive. You may also connect it to your game console such as the Switch via one single cable and enjoy gaming on a larger screen. The USB-C & mini HDMI inputs provide universal compatibility for most electronics devices.
XtendTouch is the most versatile solution of a portable monitor that you may find on the market.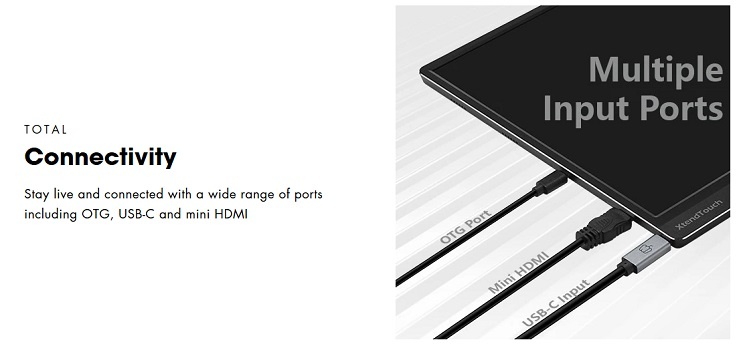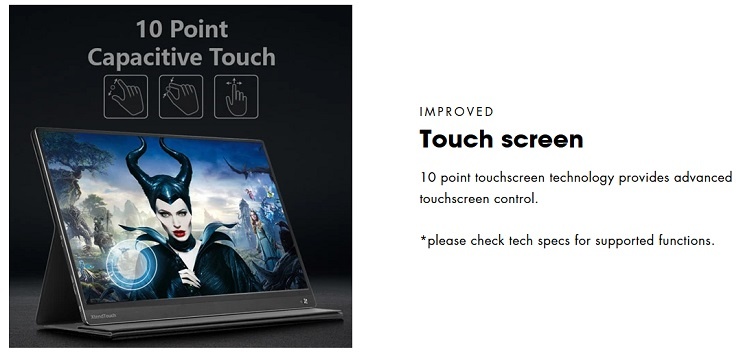 Compatible OS
Windows 10, macOS, Android, Linux, Chrome OS
*macOS: Simple drag and click actions are supported in macOS Mojave, entire touch feature is killed in macOS Catalina.
Touch is not supported by iOS, iPadOS and Nintendo Switch

Key features of XtendTouch XT1610F (V2)
15.6-inch IPS panel, Matte, Anti-glare Finish
Dual video inputs (USB-C & mini-HDMI)
10.800mAh battery (@3,8V), superb battery life (~7 hours)
Quad-loudspeakers, surround stereo sound
10-point capacitive touch, Film+Film (F+F) technology
OTG port ready, supports wireless KB/MS, thumb drive, USB audio
Multi-OS supported (Windows 10, MacOS, Android, Linux)
Supports Nintendo Switch
Compatible with both Qualcomm Quick Charge 3.0 (QC 3.0) & Power Delivery (PD) fastcharging protocols
HDCP key ready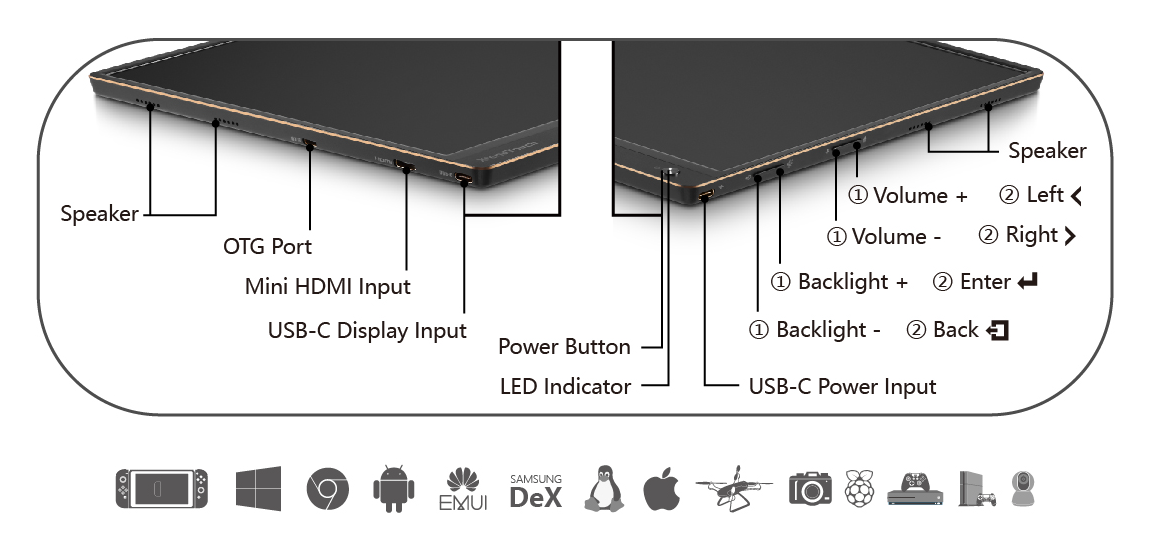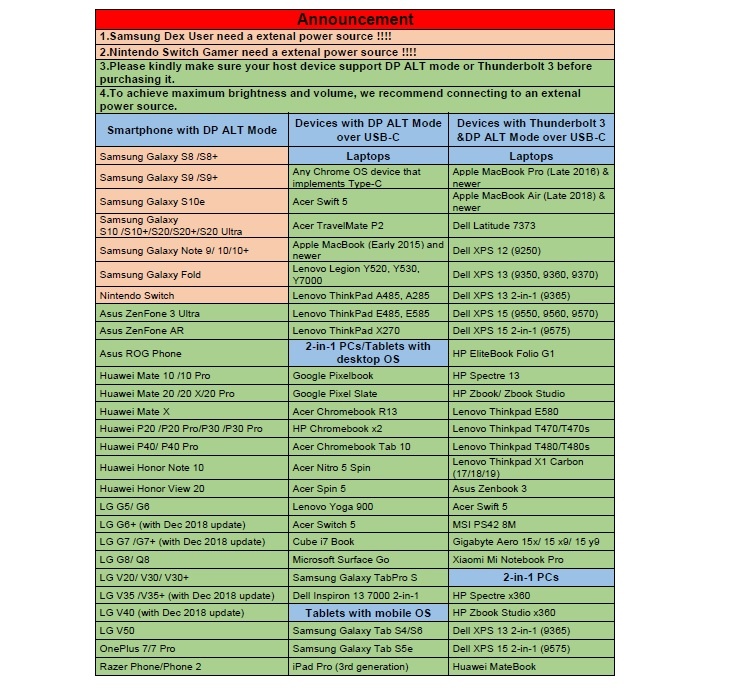 NOTE: THE XT1610 has a internal battery and can power DEX and the SWITCH.

SPECIFICATIONS PEPPER JOBS XT1610F (V2):