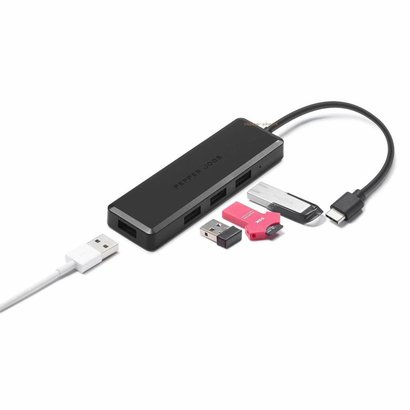 Pepper Jobs
TCH-U4 USB C Adapter with 4 USB 3.0 Ports
Pepper Jobs - TCH-U4
Availability:

In stock (44)
Order before 11:45 pm on business days, have it delivered the next day for free! Delivery on Saturday is possible. ...
More information
Product description
Brand:

Pepper Jobs

EAN:

4897089840131

Article number:

Pepper Jobs - TCH-U4

Availability:

In stock (44)
Pepper Jobs is a high-end brand dedicated to providing high quality products and good services with consumers. Pepper Jobs TCH-U4 is a 4-in-1 high-speed type-c to USB 3.0 4 ports hub adopted thick copper wire core with three layers shield, built-in high-quality VL812 chip, fast data transmission speed up to 5 Gbps, solved the problem of wifi signals are affected while using usb c hub adapter.
The four USB 3.0 ports allow you to connect your USB devices or another hub to the host device.
Perfect for most type-c laptops with Windows, Mac OS, Linux and Chrome system, such as MacBook Pro 2016/2017/2018, MacBook 2016/2017, etc. Pocket size and lightweight sleek design, ideal for home, office, or anywhere you go.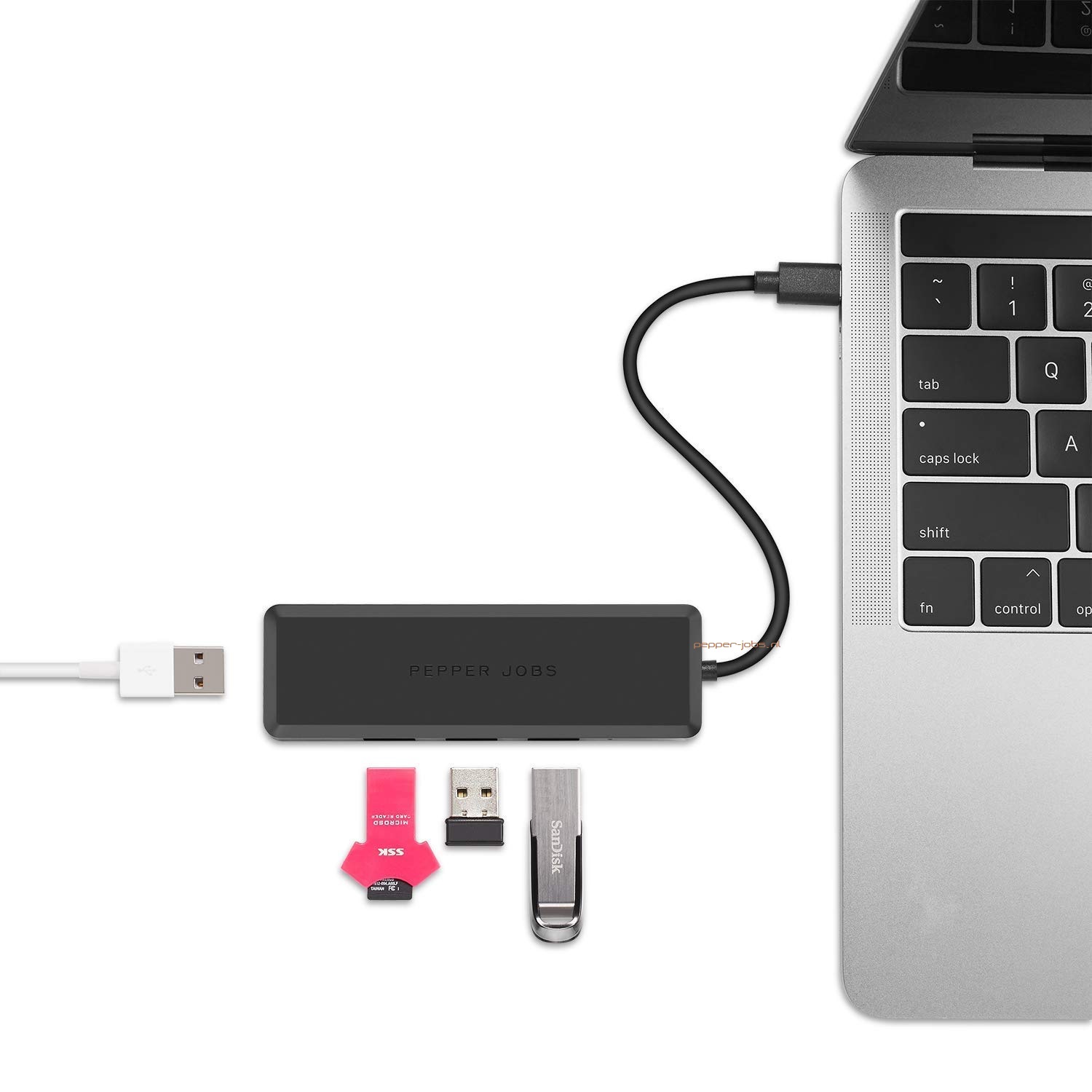 This product has been designed to work with new MacBook, new MacBook Pro, Google's new Chromebook Pixel and other USB-C ready devices including smartphones and tablets.
Pepper Jobs TCH-U4: a 4-poorts USB-C hub
Support USB-C 3.1 to USB 3.0 connectivity
Max. 900mA per USB 3.0 port (Total max. output is dependent on the input USB-C port's power design)
Support USB 3.0 super speed (5Gbps) transmission, compatible with USB2.0
USB 3.0 port supports to charge and transmit data for the USB device simultaneously
Support USB BC v1.2 charging protocol
USB ports support plug and play, hot-swap
Easy to use and carry
Technical

Specifications

Input Connector

USB-C Male x1 for connecting to host device

Output Connector

USB 3.0 Female port x 4

Power Source

USB bus powered

Operating Temperature

0 to 45 °C / 113°F

Operating Humidity

10 to 85 % RH (no condensation)

Certifications

CE, FCC, RoHS
Product bundles with TCH-U4 USB C Adapter with 4 USB 3.0 Ports
Reviews