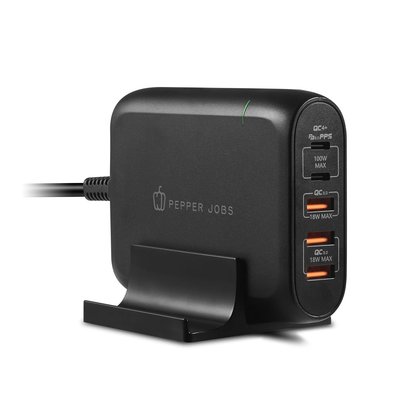 Pepper Jobs
Power Delivery 10000 power adapter
Pepper JOBS 5 port destop charger PD10000
Availability:

In stock (50)
Product description
Brand:

Pepper Jobs

EAN:

4897089840346

Article number:

Pepper JOBS 5 port destop charger PD10000

Availability:

In stock (50)
More articles in our new webshop! Click here and go to our new webshop.
Pepper Jobs PD10000 5-port Dual USB-C PD Charger incorporates two USB-C PD 3.0/PPS charging ports (100W max., QC compatible) and three USB-A charging ports (36W max. total) into one ultra-compact, portable form factor. PD10000 reduces the need for additional chargers and it's also a perfect companion for frequent travelers who use a lot of mobile gadgets, US/EU/UK power cords are included inside of the package. PD10000 has been tested and certified by the IECEE CB scheme which is recognized by its 53 member countries.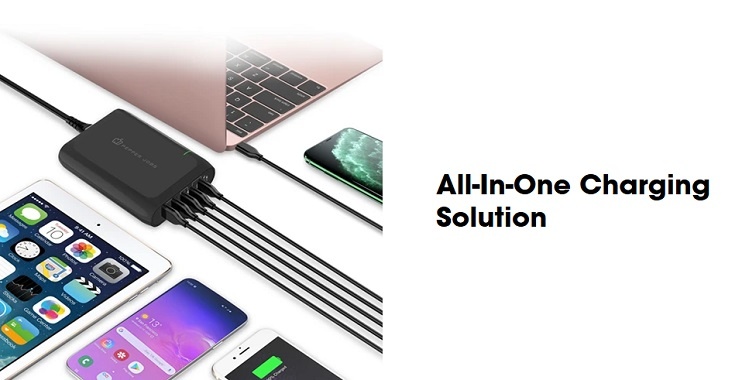 All-In-One Charging Solution
To simultaneously power up to five devices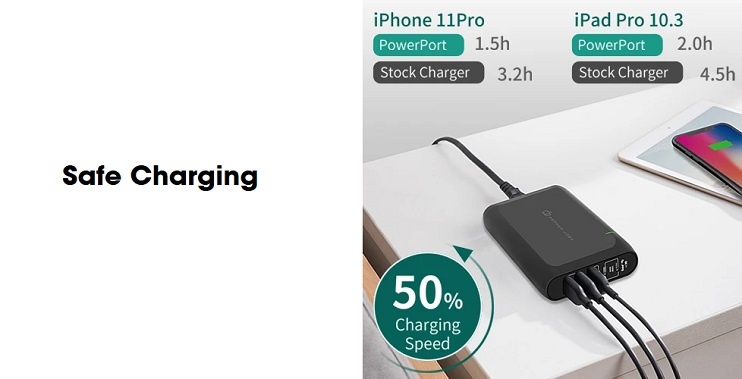 Safe Charging
Diverse Safety Features - 50% fast charging speed and save up to 1 hour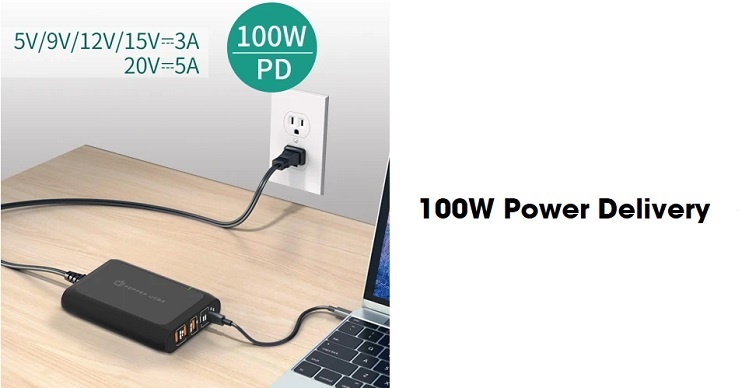 100W Power Delivery
Enough power to charge USB-C phones, tablets and laptops up to 100W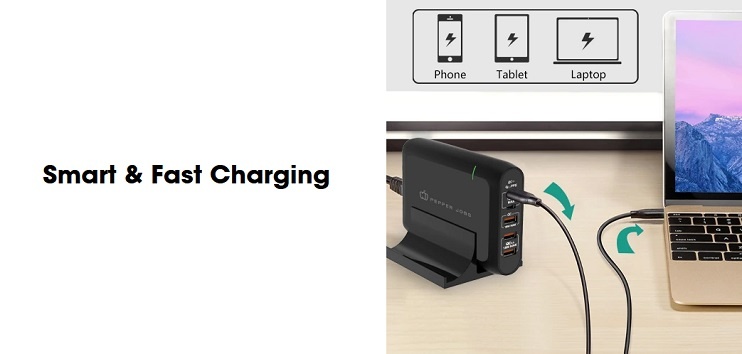 Smart & Fast Charging
Intelligently detect your device and delivers the optimal current to connected devices.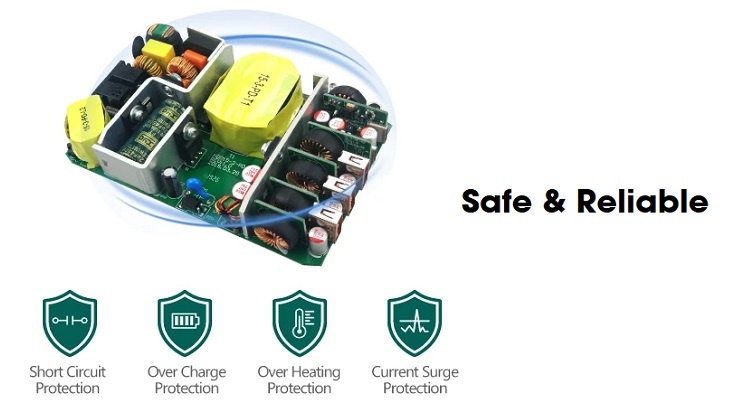 Safe & Reliable
Design with over-current, short-circuit, over-voltage and over-heated protection to ensure a safe charging
Technical Specifications
Power Input
100-240V ~1.5A, 50-60Hz

USB-C PD Port 1/2 Output
Single port use: USB-C PD Port 1 or 2 (5-20V / 5A, 100W max.)
Simultaneous outputs: USB-C Port 1 @ 60W, USB-C Port 2 @30W (90W max.)

USB-A Port 1 Output
3.6V-6V /3A, 6V-9V/2A, 9V-12V/1.5A max. (18W max.)

USB-A Port 2/3 Output
3.6V-6V /3A, 6V-9V/2A, 9V-12V/1.5A max. (18W max., shared)

Dimensions
124 x 84 x 28 (mm) / 4.88 x 3.31 x 1.10 (in)

Weight
314 (g) / 11.08 (oz)

Certifications
CB, CE, FCC, RoHS
Reviews